3rd quarter Report Cards were mailed out today 4/6/2020.
Pre K tuition and Field trip refunds were also mailed out today 4/6/2020. We used the address in our system.
Our distance learning has been postponed until April 13th. More information will be shared as soon as we receive it. Please check back on here, the Griggs Facebook page your emails, and your childs class Facebook page (for those that have created one).
Yearbook information: At this time we can not accept any payments for yearbooks. Efunds is also closed at this time. Yearbooks are usually delivered to Griggs in May, but at this time the delivery date is unknown. Yes, we usually have extra yearbooks. So, you will be able to purchase at a later date (TBD). Once we receive further information about yearbooks we will let you know.
MCPSS will continue to feed the students through the end of the school year June 5th. Please go take advantage of this. They provide a breakfast and a lunch to each student 18 and under. Students must be with you to receive a breakfast/lunch. Please go to www.mcpss.com for the lunch locations.
All MCPSS schools will remain closed through the end of the school year. April 6th will begin a new journey for everyone. We understand there will be many questions and concerns following the press conference. Please be patient and we will release information as soon as possible. Please enjoy March 30th-April 3rd as Spring Break.
MCPSS will be providing food at certain times and locations. It will be offered free-of-charge on Thursday and Friday (March 19 and 20), March 23-27. and March 30- April 3. Any child 18 and under can receive food. The child must be present to receive the food. go to www.mcpss.com for the locations. Scroll down and check under What's happening.
Enrichment Packets will be available for pick up from Tuesday, March 17, 2020 through Friday, March 20, 2020 before 3:00.
Here are a few answers to questions we have received:
*Monday-Wednesday (3/16-18) are Excused absences.
*Tuesday afternoon (3/17) ACAP is cancelled.
*Report Cards will go home once students return to school.
*Enrichment Packets along with 2020-2021 registration information will go home today (3/16) with students.
*Panda Express Night is cancelled.
*Spring Pictures will be rescheduled at a later date.
*All field trips have been postponed.
* Spring Fling is cancelled.
*4th quarter EQT's are cancelled.
*3rd quarter Honors Assemblies are cancelled
If you need further assistance please call 251 221-7777 and use this webpage for more info mcpss.com/coronavirus
2020-2021 Online Registration will begin on Monday, March 23, 2020.
Go to www.mcpss.com
Scroll to the middle of the page and click "Register"
Click "Online Registration"
Choose one of the following:
"Returning student" (A student who has attended a MCPSS school).
"New Student" (A student who has never been enrolled in MCPSS school).
New students must complete the online portion. Then, a parent/guardian must bring the following items to Griggs: Alabama Certified Birth Certificate, Alabama Immunization Card, Social Security Card, Parent/Guardians photo ID, 2 proofs of residence (one MUST be a lease or mortgage, the other can be a utility bill, bank records, check stub, income tax, vehicle registration, or food stamps). All proofs must have current dates.
Returning students will need to complete the online portion.
All registration MUST be complete by June 1, 2020.
CANCELLED ---Griggs is having a Spirit Night @ Panda Express in Tillman's Corner on Thursday, March 19, 2020 from 4-8 pm. Please come out and support Griggs. You must tell them you are here from Griggs. You can dine in, carry out or go to the drive thru. Hope to see all of our Shining Stars at Panda Express.
*****Cancelled*****Honors Assemblies
April 7, 2020--Pre K & K-8:30, 2nd--9:30, 4th--2:15
April 8, 2020--1st--8:30, 3rd--9:30, 5th--2:15
Ms. Wilcox's and Dr. Smith's students will go with their appropriate grade levels. All Honors Assemblies will be in the cafeteria.
Here is the link for Griggs Cool Schools Segment.
http://mynbc15.com/community/cool-schools/cool-schools-wc-griggs-elementary
Congratulations to the following students on being selected for the 2019-2020 Griggs Math Team!
Isabella DeGregorio, Menelek Ozaeta, Michael Howard Blocker, Mia Rameriz, Bryce Healy, Harlei Johnson, Ryker Hoppe, Daisy Taylor, Brentley Cotton, Lillian Strange, James Barbour, Ellie Ouisy, Cheyenne Sherrin, Ava Hardy, & Blake DeGeer.
These students will compete at a Math Team Competition on Thursday, May 7th from 8:00-12:30 at Denton Magnet School.
Congratulations Griggs Teacher of the Year!
Karen Bohentin
Congratulations to our Newest National Board Certified Teachers!
Jessica Calametti, Rebekah Campbell, Kelly Mills, and Laura Sergeant.
These teachers join Kerrie Norris and Jessica Tomberlin.
2020-2021 School Year Important Information
2020-2021 Supply List and Uniform Policy will be posted on here in the coming weeks.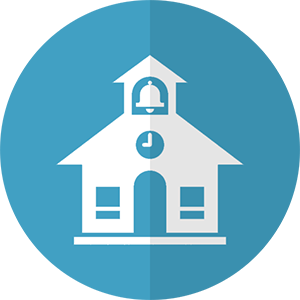 Click on the link below to visit our Parent Information Page for information about the 2019-2020 year.
http://griggs.mce.schoolinsites.com/?PageName=bc&n=190237
Follow us on FaceBook and Twitter!
You can now pay: school fees, field trips, Pre K tuition, Extended Day, Yearbooks, etc. ..online. Click on the left side...
---