It Starts with Us!!
It's Book Fair week!! Join us Under the Sea with an ocean of books!
The online book fair will be open until March 17th. http://bookfairs.scholastic.com/homepage/griggselementaryschool
Congratulations to 2015 Math Team members:
Eddie Baker, Ryley Dykes, Ethan Farish, Gracie Fields, Ryan Green, Ethan Hudson, Kaya Hughes, Ansley McNorton, Tamia Nelson, Austin O'Bryant, Taliyah Robinson, Chloe Schultz, Seth Sheffield, Matthew Stephens, Cane Southern, Julia Terrill, Nick Walston, Jarius Watters & Jordan Williams
Office Depot is offering schools 5% back on purchases. All you have to do is use Griggs ID# 70001694 at check out and our school will receive money for free supplies!
Support our classrooms with Donors Choose!
Click

here

to check out these projects from our school that are open on

www.donorschoose.org

. Every dollar helps the students at Griggs Elementary.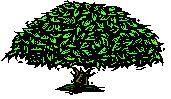 The Leader in Me Habit of the Week:
Habit 2 - Begin with the End in Mind - Have a plan
Define outcomes before you act
Create and live by a Personal Mission Statement
Follow us on FaceBook and Twitter!
Thanks to the students of Griggs Elementary! You raised $1034.11 last week during the Book Fair. We reached our...
---
Mrs. Benson, Mrs. Tomberlin, Mrs. Young, Mrs. Duke and Mrs. Nguyen are attending professional development sponsored by the Discovery...
---
3rd graders at Griggs Elementary were ready to start school. Check out their video from the first day of school here.
---